Carbide-Tipped
Carbide-Tipped
1.The inserted tungsten-carbide tip enhances the accuracy and life.
2.The large diameter of tungsten-carbide tip provides wide range of cneter holes.
3.The shank is tempered and hardened before grinding. Extends its strength and life.
4. The tip is 60°, and the concentricity of the shank taper is within 0.003mm
5.The joint of tungsten-carbide tip and the body is using advanced technology to ensure strong torsion force.
6. We provide many kinds of CENTER WITH CARBIDE TIP specifications in standard series to meet various user's demands.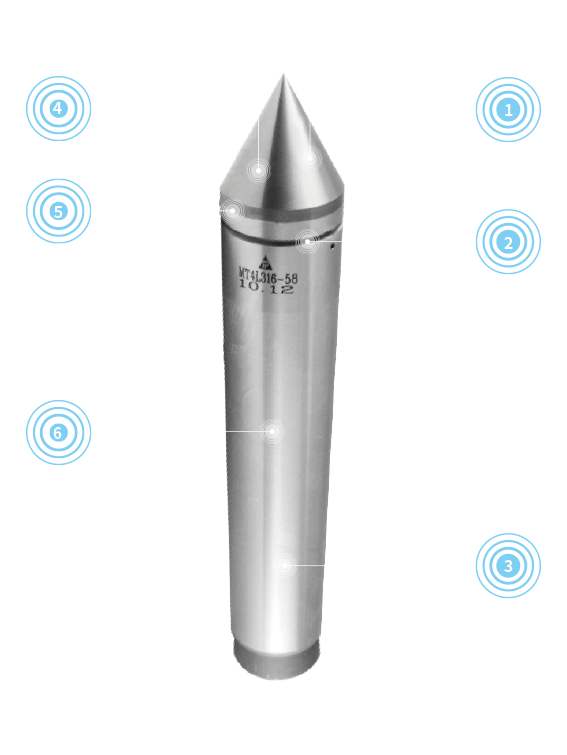 LIVE CENTER WITH CARBIDE TIP
CARBIDE-TIPPED DEAD CENTER
High Speed Spindle Series
Do you want to view all PARFAITE's high speed spindles? PARFAITE provides all kinds of spindles to realize the dreams of ultra-high precision machining.